Registered Massage Therapist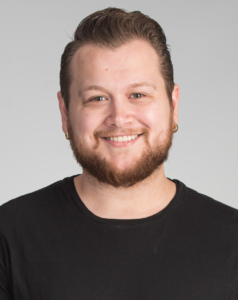 Vaughn discovered his passion for Massage Therapy after sustaining traumatic injuries to both his knees. It was through receiving Massage Therapy that he was able to make a full recovery, and gained a deep appreciation for the craft. Shortly after his recovery, he enrolled in MacEwan University's Massage Therapy program, as he wanted to help people who have also dealt with chronic pain. Vaughn specializes in 
Therapeutic and Deep Tissue Massage, in addition to being adept in Myofascial, Trigger Point Release, Swedish Massage, and more
. When not massaging, Vaughn enjoys painting, playing drums, and spending time with his dogs.
Reflexologist ~ Hands & Feet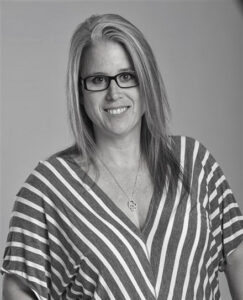 Meet Kellee, our resident Reflexologist.
Registered Massage Therapist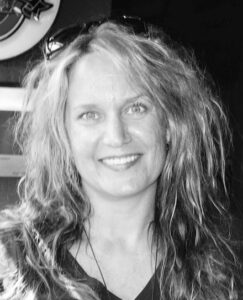 Laara has been doing BodyWork/Massage Therapy for almost 20 years. She is proficient at Deep Tissue Massage, Dynamic Myofascial Cupping and her favourite Relaxation Massage and Indian Foot Massage. Laara is also a Yoga and Meditation Teacher, Certified Life Coach, a Subconscious Imprinting Technique (S.I.T.) and Hypnotist. She is available for private yoga, meditation and coaching sessions.
Registered Massage Therapist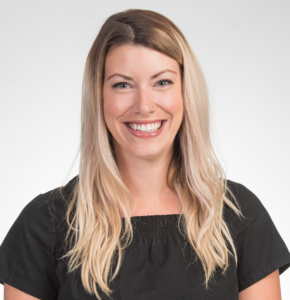 Hannah is a well-rounded Massage Therapist with 9 years experience ranges from working on a rehabilitation team in a care center, to working as the Massage Therapist for Edmonton Police Services. She loves helping with sports related injuries and helping educate her clients on the importance of strengthening and stretching to optimize results. Hannah is certified in
Myofascial Cupping
and she often incorporates this technique into her treatment as well. She believes in creating a relaxing, enjoyable session for her clients while adhering to the purpose of being remedial and therapeutic. Hannah practices
Deep Tissue, Relaxation, Myofacial Release and Pregnancy Massage.
Hannah loves exploring different parts of the world, and camping and snowboarding as well.
Registered Massage Therapist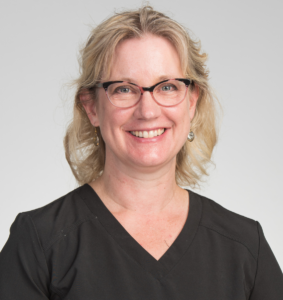 Jennifer was inspired to become a Massage Therapist on her travels to New Zealand and Australia back in 1991. She took a shorter course in Clyde AB and then she had four children. When her youngest was 5 she went to MH Vicars and graduated in 2012. She has spent four years doing Pregnancy Massage. Jennifer has an ability to nurture and hold space for people and their wellness. Jennifer enjoys helping those that suffer with headaches as her niche. She is hoping to add Hot Stone Massage in October. In her free time she enjoys singing in the Edmonton Singing Christmas Tree and Crescendo.  has almost completed a virtual Camino de Santiago during covid and is looking forward to a trip to Spain soon! Jennifer specializes in Pregnancy Massage, Deep Tissue Massage, Relaxation, Trigger Point and Hot Stone Massage. 
Registered Massage Therapist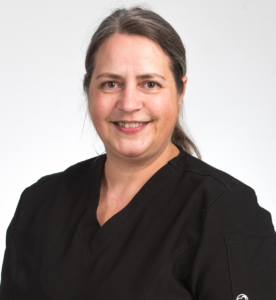 Karina has been a Registered Massage Therapist since 2006. Karina will customize your massage treatment for what is needed and can include Relaxation Massage, Myofascia Release, Deep Tissue, Active and Passive Stretches, Joint Mobilization, Myofascial Cupping, TMJ Treatment, and more. Years of Massage Therapy have given Karina a great understanding of the connection between mental, emotional and energetic patterns and their effects on the physical body. Karina enjoys gardening, meditating, wildcrafting and learning new things.
Registered Massage Therapist
Tami has worked as a Registered Massage Therapist for over 23 years specializing in Therapeutic Massage Therapy, Hot Stone Massage, Upledger Craniosacral Therapy, Somatic Release, Acupressure, Chi New Tsang Abdominal Visercerl Release, Reiki and Reflexology. Tami's massage technique is eclectic and somatic entered. Tami is also the author of Earth Gut: The Story of Peace, Love and Microbes and she has a Masters in Live Food Spiritual Nutrition.
Registered Massage Therapist
Amberlyn has been a Registered Massage Therapist since 2015. She enjoys Pregnancy and Postpartum Massage, working with young people, tradesworkers and First Responders. She is excellent at Relaxation Massage, Myofacial Release and Trigger Point Therapy. Her latest passion is Upledger Craniosacral Therapy. In her free time, Amberlyn can be found reading fantasy novels or volunteering at the Fort Saskatchewan/Strathcona County Legion.
---